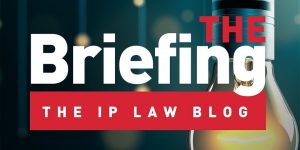 Vogue Magazine is suing 21 Savage and Drake after they created mock Vogue Magazines to market their new album. Scott Hervey and Josh Escovedo discuss the dispute on this episode of The Briefing by the IP Law Blog.
Watch this episode here.
Show Notes:
Josh:
Conde Nast, the publisher of Vogue magazine, filed a Complaint against Drake and 21 Savage in the United States District Court for the Southern District of New York, alleging claims under the Lanham Act concerning Drake and 21 Savage's promotion of their recent collaboration album Her Loss, which was released on November 4. In the Complaint, Conde Nast alleges that Drake and 21 Savage ran a deceptive campaign and utilized Vogue's reputation by creating fake Vogue magazine covers to promote the album. According to the Complaint, they even thank editor-in-chief Anna Wintour for her support.
Scott:
The complaint also includes allegations that Drake and 21 Savage misled the public into thinking the fictitious Vogue covers were from a real issue that would have been released on October 31. Conde Nast has been clear that none of this promotion was authorized by the company, especially not the alleged distribution of copies throughout North America, or the placement of so-called counterfeit covers along streets and buildings in various cities. The Complaint also takes issues with the fact that Drake and 21 Savage have posted similar content to more than 135 million social media followers.
Josh:
One of Drake's posts featuring the faux Vogue ad included a caption that states, "Me and my brother on newsstands tomorrow!! Thanks, @voguemagazine and Anna Wintour for the love and support on this historic moment. 'Her Loss' Nov. 4th." Conde Nast was obviously displeased since it has been using the mark in commerce since at least 1892, and in connection with digital advertising since 1998. It is, without question, one of the most well-known fashion publications in the world. Surely it is that reputation that led to Drake and 21 Savage using this idea for promotion.
Scott:
According to Conde Nast, the campaign has created significant confusion among the public, as well as the media, with several media companies actually believing that the cover feature was real. As a result, they even ran stories about the artists landing the cover of Vogue for the album.
Josh:
Making matters even more significant, Drake and 21 Savage's public relations team sent emails announcing that copies of the putative Vogue magazine would be handed out in specific countries, and then, according to the Complaint, they proceeded to distribute a near-exact reproduction of the October Vogue magazine, including Vogue's copyrighted content, with a Drake and 21 Savage cover in those areas. There were, of course, some pages that had been changed to include superimposed promotions for Her Loss on the pages or to include photos of Drake.
Scott:
According to Conde Nast, its attorneys reached out to the Defendants and sent cease-and-desist demands prior to filing suit, but its warnings were not heeded. The Complaint includes claims for trademark infringement, counterfeiting, false designation of origin, unfair competition, trademark dilution, false advertisement, and other violations of NY law.
Josh:
Most recently, Conde Nast moved for and obtained a temporary restraining order precluding Drake and 21 Savage from using fake Vogue maagzines and covers or using the likeness of its editor-in-chief to promote Her Loss, with the Court expressly finding Conde Nast has a likelihood of success on the merits of its claims. The order stated that the rappers are "Confusing consumers about the origin, sponsorship, and approval of the bogus Vogue cover." The Court also directed Drake and 21 Savage to appear before the Court on November 22, 2022 to show cause as to why the restraining order should not convert to a preliminary injunction for the duration of the case. That will be Drake and 21 Savage's opportunity to respond to Conde Nast's contention. We will certainly want to keep an eye on that, but before we wrap up, do you think the Court is headed the right direction with this Scott?
Podcast: Play in new window | Download