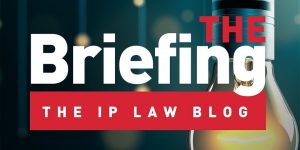 Adidas, which manufactures and sells the wildly popular "Yeezy" line of shoes in partnership with rapper Kanye West, recently terminated the relationship after anti-Semitic statements by the star. In this episode of The Briefing by the IP Law Blog, Scott Hervey and Josh Escovedo discuss the trademark and contract issues that Adidas is navigating with shoe designs and future related designs.
Watch the video here.
Read the Adidas press release here.
Show notes:
Josh:
Following its split from rapper Kanye West, Adidas has announced that it owns the designs formerly associated with the Yeezy mark. We will be discussing how and why that is possible on this installment of the Briefing by the IP Law Blog.
Following a personal meltdown that included various antisemitic statements, Kanye West has been abandoned by a variety of his partners and representatives. Among those partners is Adidas, the company that makes and distributes his highly sought after Yeezy shoes. And when I say highly sought after, I mean that these shoes are nearly impossible to get for retail price. If you want a pair, unless you have a connection, you probably have to buy them on the aftermarket. Nonetheless, while the shoe represents a golden ticket for Adidas, Kanye West's behavior left the company with no choice but to cut ties and move on. But this left a lot of people wondering, would Adidas continue to sell its holy grail of shoes? And more importantly, could Adidas continue to sell the shoes?
Scott:
That really comes down to a couple of issues. First, can Adidas continue to market shoes in connection with the Yeezy trademark, assuming that it wanted to? The answer to that question is no. That trademark is owned by Kanye West, and presumably, when Adidas terminated its relationship with West, it consequently terminated its license to utilize West's intellectual property.
Josh:
That's right. And the second issue is whether Adidas can continue to use past shoe designs, shoe designs that have been created but not yet released, or shoe designs similar to those that consumers have come to expect from the Yeezy brand. Now that would generally depend on a couple of things. First, it would depend on who is actually coming up with the designs. If Kanye West were the party who came up with the designs and he had licensed the right to use those designs to Adidas, it is possible that Adidas would no longer be able to exploit the intellectual property. In fact, Kanye West was responsible for many, if not all, of the designs. But, that's where the second thing comes into play. Irrespective of who created the designs, if the contract between Kanye West and Adidas clearly stated that Adidas is the owner of the designs, that would be dispositive.
Scott:
And it turns out that's the case. Adidas has come out and said that its contract with West provides that Adidas is the owner of the shoe designs. Accordingly, while Adidas cannot use the Yeezy trademark, and it probably wouldn't want to as the mark has been significantly tarnished over the last few weeks, Adidas is free to continue selling prior designs and releasing new designs of a similar spirit, the latter of which it would probably free to do anyway.
Josh:
I suppose this is a prime example of one of the reasons why a company responsible for distribution of a product would want to maintain rights to the designs. It is an extreme example, but it is an example nonetheless. If Adidas had not reserved the rights to the design, and it were not the creator, it would be in a position where it would be unable to continue marketing its wildly successful product. Instead, because of prudent contracting, Adidas is able to do so.
Scott:
 That's right. Still, Adidas has said that it will cease production of all Yeezy-related products for the time being. To borrow a term from Disney, I suspect they'll be putting these back in the Vault and bringing them out at an opportune moment. If these shoes were hard to get when they were being released on a regular basis, I would imagine they are going to be even harder to get when they are resurrected. This has been very interesting, Josh. Thanks for sharing.
Josh:
Thanks, Scott.
Podcast: Play in new window | Download