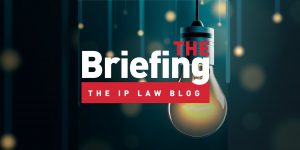 In this week's episode, attorneys Josh Escovedo and Scott Hervey discuss the litigation over Andy Warhol's series of portraits of the artist Prince (Andy Warhol Foundation v Goldsmith). Their discussion covers the Second Circuit decision in favor of Goldsmith, the photographer whose image Warhol used to create the Prince Portraits, and the holding that Warhol's renditions were not transformative enough to be fair use. The decision overturned a lower court decision in favor of the Warhol Foundation.
Production Note: This episode includes a discussion of the high-profile litigation between the artist Shepard Fairey and the Associated Press over Fairey's iconic "Hope" poster of then-presidential candidate Barack Obama. Throughout the episode, Scott and Josh mispronounce Fairey's last name as "Farley." They offer apologies to listeners and to the artist.
Watch a video version of this episode on the Weintraub YouTube channel, here.
Listen to part two of this topic here.
Watch part two of this topic here.
Podcast: Play in new window | Download