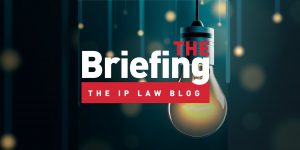 Amazon is suing two social media influencers for promoting the sale of counterfeit luxury goods on the platform. Scott Hervey and Jamie Lincenberg discuss this case on this episode of The Briefing.
Watch this episode on the Weintraub YouTube channel here.
Show Notes:
Jamie:
Last week, Amazon.com, Seattle-based tech and e-commerce giant, and its counterfeit crimes unit launched lawsuits in Seattle federal court against two social media influencers and their coconspirators, accusing the defendants of using their profiles to promote, advertise, and facilitate the sale of knockoff luxury brand products as part of a scheme with third-party counterfeit sellers. I'm Jamie Lincenberg of Weintraub Tobin, and we'll be joining my colleague Scott Hervey to talk about this case on today's episode of The Briefing.
Scott:
Thank you for joining me today, Jamie. Can you provide us with a quick recap of the lawsuits?
Jamie:
Sure. In the filed complaints, Amazon Alleges that Influencers Ashley Howett and Cameron Russell posted links on Instagram and other social platforms to direct their followers to dupes of Prada, Hermes, Chanel, Louis Vuitton, Christian Dior, and other designer accessories through hidden links leading to seemingly generic product listings in the Amazon store. The lawsuits say that both influencers collaborated with a series of retailers on, per the complaints, sophisticated campaigns of false advertising in an attempt to evade Amazon's counterfeit and infringement detection tools. Amazon alleges that both influencers use the same CD method to avoid getting caught through social media posts. The influencers make it very clear that they are promoting fake versions of the luxury brand items but then direct their followers to product listing pages in the seller's Amazon stores, where the items appear generic with blurred logos or pixelated images. Amazon's complaint against how it says that she openly acknowledged that the products were fake, informed her followers that they would receive products bearing luxury brand trademarks, and urged them to order the products before Amazon could take down the listings. According to the lawsuit against how Amazon, investigators ordered some of the products that she advertised and confirmed they spore the stolen brand names and logos.
Scott:
Both Howet and Russell, of course, received commissions for sales via the links they shared on their social media channels.
Jamie:
Yeah. The crux of the case against the influencers there are a number of charges against the manufacturers of the counterfeit goods, which are allegedly Chinese manufacturers located in various provinces of China. But the crux against the influencers is 15 USC. 1125 A, which is part of the Lanham Act. And that statute prohibits the use in commerce of any mark or false designation of origin, which can be a designation of the manufacturer in connection with goods that are false. Or misleading and which A are likely to cause confusion or to cause mistake or to deceive as to the affiliation, connection, or association of such person with another person or as to the origin, sponsorship, or approval of his. Or her goods, services, or commercial activities by that other person or b in commercial advertising or promotion misrepresents the nature, characteristics, qualities, or geographic origin of his or her or another person's goods, services, or commercial activities. The lawsuits accuse the influencers of contributory violations of this statute. The complaint alleges that the influencers' liability stems from their knowing, facilitation, and assistance in the sale of counterfeit and infringing products offered by the manufacturers. But, Jamie, like you said, all of the Influencer social posts admitted and acknowledged that the products were counterfeit.
Scott:
The Influencers did not try to hold the products out as legitimate. And I'm curious about this from a legal standpoint.
Jamie:
Yeah, Scott, I am, too. Do you think that the Influencers thought by admitting and acknowledging that the products were counterfeit that would somehow eliminate any liability under their part? Is it possible that they were thinking if we admit the goods are counterfeit, there can be no consumer confusion as to the authenticity of the goods?
Scott:
No, Jamie, we don't represent them or know them. So I'm only assuming that that could have been what they were thinking, but that's not going to save them. Contributory infringement happens where you intentionally induce or encourage direct infringement, and that's exactly what the Influencers did here. They contributed by funneling the buyers to the Amazon stores or the manufacturers who were making the counterfeit goods. The director of Amazon's Counterfeit Crimes Unit said that the Influencers and the sellers they worked with knew exactly what they were doing when they attempted to evade Amazon's brand protection systems to sell counterfeit products. That clearly infringed on brand's intellectual property rights.
Jamie:
Yeah, and Amazon takes counterfeiting very seriously. Since establishing its Counterfeit Crimes Unit in the summer of 2020, Amazon's been working across the globe to take action against counterfeiting, filing joint lawsuits with brands to eliminate the sale of counterfeits, not only in Amazon's e-commerce store but across the supply chain. In 2021, Amazon reached a settlement against a group of defendants attempting similar hidden link schemes via social media. And that same year, Amazon seized and disposed of more than 3 million counterfeit products. In 2022, Amazon filed a joint lawsuit with Cartier against an individual and eight other businesses for a very similar scheme. Also, last year, it worked with Chinese authorities to seize counterfeits, knocking off Puma and Hugo Boss.
Scott:
And the reason why Amazon is so active policing the sale of counterfeit goods on its platform is because of its potential liability under the Lanham Act. This goes back to the 1992 case of Hard Rock Cafe Licensing Corp. Versus Concession Services, which found a flea market operator contributorily liable for trademark infringement for allowing the sale of counterfeit goods at its flea market. Concession Services supplied the market and the buyers for the sale of the counterfeit goods.
Jamie:
Counterfeiting, unfortunately, is a longtime issue in the fashion industry, and luxury brands have typically been the target of such knockoffs. Amazon strongly supports legitimate content creators who strive to help their followers discover new products and really understand the vital role that Influencers now serve for consumers and businesses around the globe. However, those who knowingly promote and sell counterfeit items are really diminishing the reputation of legitimate content creators and need to be held accountable for their actions.
Scott:
Yeah, I agree with you, Jamie. But here's another takeaway from this. And this is for, I guess, a bit of advice for all influencers who may seek to partner with foreign manufacturers in such a scheme. So my guess is that, in this case, the influencers are going to be the ones left holding the bag. These Chinese manufacturing defendants will either be unservable or they'll have no assets, or they'll just quickly vanish into the ether. And it will be these two individual influencers that will be the entire brunt of this lawsuit. And also, that's not the end of the bad news for these influencers. They're probably going to face lawsuits directly from the brands themselves.
Jamie:
That's right. Thanks, Scott.
Scott:
Thanks, Jamie.
Jamie:
Thank you for joining us on this episode of the Briefing. We hope you enjoyed the episode. If you did, please remember to subscribe, leave us a review, and share the episode with your friends and colleagues. And if you have any questions about the topics we covered today, leave us a comment.
Podcast: Play in new window | Download