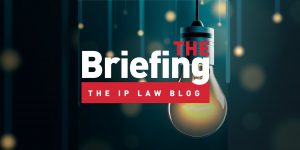 Major League Baseball player Aaron Judge went before the Trademark Trial and Appeals Board to block a person's attempt to secure trademark rights for slogans that play on his name. Scott Hervey and Josh Escovedo discuss this dispute on this episode of The Briefing by the IP Law Blog.
Watch this episode on the Weintraub YouTube channel here.
Show Notes:
Josh:
Welcome to the Briefing. Today we have some interesting news coming out of the sports world. Aaron Judge, the New York Yankees captain, has successfully blocked a Long Island man's attempt to secure trademark rights on the judicially themed slogans "All Rise" and "Here Comes The Judge" for apparel. The Trademark Trial and Appeal Board issued a 61-page precedential opinion, stating that Judge and the Major League Baseball Players Association had priority of use over Michael P. Chisena's use of "All Rise," "Here Comes The Judge," and a logo design with an image of the scales of justice superimposed on a baseball field, which all cover various articles of clothing.
Scott:
According to the TTAB, Judge and the MLBPA presented evidence of third-party licensees that paid royalties to use words and designs referring to Judge, often including judicial terminology, on apparel since August 2016. Chisena did not use the marks until he filed the applications in July and October 2017, which worked against him.
Josh:
That's right, but Chisena argued that Judge and the MLBPA's prior use of "All Rise" and "Here Comes The Judge" did not function as source- indicating trademarks and were only meant to "engender acknowledgment of, enthusiasm and overall support" for Judge. But the TTAB stated that the consuming public recognizes the subject slogans and symbols carrying judicial connotations as pointing to only one baseball player on one major league team.
Scott:
Chisena claimed that he was not a baseball fan and had no knowledge of Judge until "some point in 2017." He said that his creation of the marks in question between 2012 and 2015 stemmed from his interest in developing a new sports product.
Josh:
Still, Judge and the MLBPA argued that Chisena adopted his marks in bad faith. The TTAB noted in its opinion that Chisena's "timing, and choice of marks and colors are indeed eyebrow-raising, and his protestations of good faith strain credulity."
Scott:
The TTAB also stated that it was the perception of the relevant public, i.e., baseball fans, rather than the parties' intent that determined whether a designation functioned as a trademark.
Josh:
Overall, the TTAB deemed the evidence sufficient to negate Chisena's protestations of good faith, and Judge and the MLBPA were able to successfully block his attempt to secure trademark rights on the slogans.
What do you think, Scott? Is this the right outcome?
Scott:
So I'd say this was the right outcome. It's definitely an interesting dispute, Josh. Thanks for sharing.
Josh:
Thanks, Scott.
Podcast: Play in new window | Download