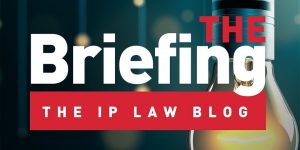 In this episode of The Briefing by the IP Law Blog, Scott Hervey and Josh Escovedo discuss a Trademark dispute between toy maker Mattel and Rap Snacks after the snack company launched 'Barbie-Que Chips' in collaboration with rapper Nicki Minaj.
Watch this episode here.
Show Notes:
Josh:
The toy maker Mattel has filed an action against Rap Snacks in the United States District Court for the Central District of California for trademark infringement. Specifically, Mattel claims that Rap Snacks' potato chip collaboration with rapper Nicki Minaj infringed its BARBIE trademark.
A couple months ago, Rap Snacks announced that it would collaborate with Minaj on a new chip flavor known as "Barbie-Que Honey Truffle Potato Chips," a play on Minaj's Barbie nickname. Mattel was not amused. In fact, the Complaint states that "Not only does the name of Rap Snacks' product packaging wholly incorporate Mattel's Barbie trademark, but the logo is confusingly similar to the current Barbie logo."
Scott:
And Mattel's frustration with the situation was surely inflamed by Rap Snacks' extensive marketing campaign, which included NYC billboards, giveaways at music festivals, an article in People magazine, and social media posts on FB, IG, and TikTok.
Josh:
Mattel is likely bothered because of its efforts to expand its franchise beyond toys. For example, Mattel has created Barbie-branded snack food items, including pasta, candy, cookies, drinks, and other snacks. According to Mattel, this makes Rap Snacks' alleged infringing use of BARBIE even more confusing.
Scott:
According to Mattel, its Barbie brand has been one of the world's most well-known and recognizable brands for decades. For that reason, Mattel claims that Rap Snacks has improperly benefitted from the goodwill associated with its BARBIE brand. Justice Sotomayor has previously stated that "by any measure — the world-known Barbie is a 'famous' trademark." End quote.
Josh:
and Justice Sotomayor's conclusion assuming that it holds up, which I think it would, is significant because that then creates the possibility of a trademark dilution claim. Scott, do you want to tell our listeners why or how that is distinct from a trademark infringement claim?
Scott:
In a Trademark infringement case, you are really looking at the goods and services that are being used by the mark holder. The analysis is the similarity of the mark relatedness of the goods and services. That's a trademark infringement claim. Here you got toys from Mattel. Here, you got toys and food, and those categories of goods are not really related, so how else would Mattel protect its brand?
The only way to protect it is through a dilution claim, where the claim is that the use of your brand by a third party either dilutes or tarnishes the goodwill associated with your brand. One of the elements to establish a dilution claim is your brand has to be famous.
Josh:
Thanks, Scott. That's actually really helpful.
So, Mattel claims to have made reasonable efforts to resolve the dispute with Rap Snacks. According to the Complaint, Mattel contacted Rap Snacks and asked it to stop using the BARBIE mark in connection with its chips, but Rap Snacks refused. But that isn't a surprise since Rap Snacks has filed an intent-to-use application for BARBIE-QUE in connection with food products, including chips. To me, this seems to indicate that Rap Snacks believes it has a right to use with mark. What do you think Scott? Do you think Rap Snacks use is legal?
Scott:
I'm going to have to say i don't know enough to make that call right now. Look, I do think its interesting that they're using the exact same spelling. I don't have a problem with them using 'Barbie' for Barbie-Que, but I think they could have changed the spelling.They're entitled to refer to them as Barbeque chips, but I really don't think they can call it 'Barbie'. I don't think it matters that Nicki Minaj is referred to as Barbie, and I don't know who calls her Barbie, but I don't know that it matters and I don't know that they can do this.
Josh:
Well, I think there's an argument that the First Amendment could permit Rap Snacks' use under the VIP Products authority in the Ninth Circuit, which applied the Rogers v. Grimaldi precedent from the 2nd Circuit. Under that line of cases, if the use has artistic relevance and does not mislead consumers as to the source or the content of the work, then the use is permissible. So Rap Snacks would need to prove two things: (1) that its use has artistic relevance, and (2) that its use was not misleading as to source.
Scott:
I don't think that would hold much water. I don't think the potato chip bag is an expressive work, and that's what Rodgers applies to. You can make that argument, but I don't think you can carry the day on it.
Thanks, Josh for bringing this story to our attention.
Josh:
Yes, of course. Thanks, Scott.
Podcast: Play in new window | Download