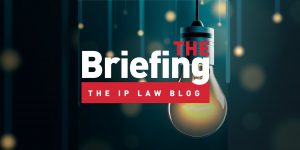 In this week's episode of the Briefing by the IP Law Blog, Scott Hervey and Josh Escovedo discuss recent news stories reporting that police officers played copyrighted music during filmed encounters, ostensibly to keep the videos from being uploaded to the Internet. Scott and Josh discuss how copyright law, the DMCA, and fair use apply to this tactic.
Watch the video of this episode on the Weintraub YouTube channel, here.
Scott's article on this topic on the IP Law Blog can be read here.
Case discussed: Lenz v. Universal Music Group
Podcast: Play in new window | Download