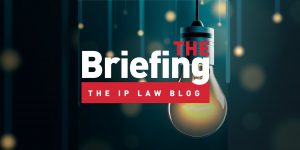 In this episode of The Briefing by the IP Law Blog, Weintraub attorneys Scott Hervey and Josh Escovedo discuss the impact of Alexis Hunley, et al v. Instagram, LLC on copyright law, specifically on the Server Test. Considered one of the top copyright cases to watch, Hunley deals with the practice of "embedding" and its copyright implications.
Watch the video of this episode here.
Read Scott's blog post about this case on The IP Law Blog.
Podcast: Play in new window | Download