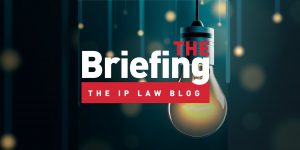 Failure to disclose certain relationships with a third party may result in significant consequences from the court. Scott Hervey and Eric Caligiuri talk about this on this episode of The Briefing.
Watch this episode on the Weintraub YouTube channel here.
Show Notes:
Scott:
In our last discussion with my colleague Eric Caligiuri, we looked into a case where a federal court denied discovery request aimed at uncovering details surrounding the financing of a plaintiff's patent litigation case. Today, we are going to discuss a case where a failure of one party to disclose certain relationships with a third party resulted in significant consequences. On this installment of The Briefing by Weintraub Tobin. Welcome to another installment of The Briefing. I'm Scott Hervey. I'm joined today by my colleague, Eric Caligiuri. Eric, thank you for joining us.
Eric:
Thanks, Scott. Great to be here.
Scott:
So, Eric, you wrote an interesting article on the case of Ventex versus Columbia Sportswear of North America. Similar to the last case we discussed, go to Streaming versus Netflix. This case, the Ventex case, deals with litigation financing and how the failure to disclose or possibly the attempt to hide critical information showing a financial relationship between two parties interested in the outcome of a certain proceeding can impact that legal proceeding. Eric, can you break down the key details of the case?
Eric:
Yes, absolutely. In this case, we have ventex comp versus Columbia Sportswear of North America. It centers around an inner parties dispute filed by Ventex. An inner parties dispute, or an IPR, is a proceeding before the Patent Trial and Appeal Board of the USPTO. Basically, it's an administrative proceeding similar to a district court litigation similar to litigation, except a little more streamlined and presided over by an administrative law judge at the PTAB. And basically, the only remedy is to consider the validity of a patent. So, essentially, what happens is someone who may think that either a patent is invalid or patent has been asserted against them, they can file a challenge to that patent at the PTAB, and that dispute is called an IPR. In this case, the PTAB found that Ventex failed to disclose a variety of information asserting Ventex's relationship with a company called Sirius Innovative Accessories, Inc. In response to discovery request by Columbia, the PTAB found that this failure to disclose led to unnecessary delays in the proceeding. As a result, the PTAB dismissed the proceeding and awarded over $32,000 in sanctions to Columbia, who was the patent owner. Columbia's motions for sanctions was based on a contention that Ventex petitions were time-barred, meaning they didn't file the IPRs in time, and therefore the PTAB should not have initiated the IPRs to begin with.
Scott:
So, Columbia's argument revolved around Ventex's nondisclosure of its relationship with Serious Innovative Accessories, which Columbia argued was both a proxy of Ventex and a real party in interest. The board agreed with Columbia, leading to dismissal of Ventex's petitions and the termination of the IPRs and sanctions against Ventex. So what was the crux of Columbia's argument in terms of the relationship between Ventex and Sirius?
Eric:
Yeah. So Columbia relied heavily on two prior agreements, a supplier agreement from 2013 and a 2016 exclusive manufacturing agreement. These documents illustrated a preexisting business relationship between Ventex and Sirius, suggesting that they shared a mutual interest in invalidating the patents. Columbia argued that payments tied to the Exclusive Manufacturing Agreement suggested a link between Sirius and the funding of the IPRs, which Ventex may have had difficulty funding on its own. This demonstrated a strong connection between Ventex and Sirius, essentially implying that Ventex was acting as a proxy for Sirius in these proceedings.
Scott:
And it seems that Columbia's argument gained traction when the PTAB noted that the Exclusive Manufacturing Agreement was obtained through additional discovery. After Columbia's motion, the existence of this agreement seemed to play a pivotal role in establishing Sirius as a real party and interest and a proxy for Ventex. After this was uncovered, Colombia moved for sanctions, right?
Eric:
That's right, yeah. Columbia contended that Ventex withheld over 2000 pages of communications related to these agreements and to the funding arrangement, while also misrepresenting the scope of their document production. Columbia also alleged that Ventex's destruction of the Exclusive Manufacturing Agreement and related emails to that amounted essentially to a spoliation of evidence. Lastly, Columbia claimed that Ventex's corporate witness made false statements under oath about the existence of the agreement and the subject matter of the agreement.
Scott:
Those are some pretty serious allegations. What was ventex's response?
Eric:
Well, Ventex argued that it had put a proper litigation in hold in place before beginning the IPRs, which basically means that nothing is supposed to be destroyed related to the patent, related to the agreements, related to the scope of litigation, and that it had voluntarily produced documents that weren't necessarily covered by the request. They also denied destroying evidence and mentioned that emails were deleted by a former employee prior to the litigation hold being put in place in the normal scope of their business.
Scott:
I mean, I don't know about you, Eric, but those arguments seem pretty weak to me. And I guess the PTAB agreed. Right? Because the PTAB sided with Columbia and ultimately concluded that Ventex's failure to disclose the agreements caused unnecessary delay and increased cost of the proceeding. And it also resulted in the dismissal of Ventex's IPRs. I mean, this all probably could have been avoided with prompt and transparent disclosure, but I assume that's what Ventex was trying to avoid.
Eric:
Yeah, exactly. That's right. As a result, the PTAB dismissed the proceedings and awarded Columbia sanctions over $32,000. Basically, what the dismissal means is, as I said before, in a PTAB action or an IPR, the sole remedy is invalidating patents. So, this basically means that they weren't able to invalidate the patents, which means that patents now that's kind of stepping back a bit. When you're accused of patent infringement, one of your biggest defenses is that the patents may be invalidated or maybe invalid. So basically, you still possibly can challenge them in district court. But a district court judge is going to lean pretty heavily on the PTAs finding in an IPR, essentially meaning that it's much more difficult to now invalidate those patents in a district court proceeding if they ever get asserted against them.
Scott:
That's really interesting.
Eric:
Yeah. This case sort of highlights that. Failure to disclose not only can mean losing the IPR and having the patents remain valid, but it can also lead to pretty substantial sanctions, including monetary sanctions, similar to any sort of discovery, not just in front of the PTAB, but any litigation in any court. You need to be transparent and forthright discovery and document production, or not only could you lose the case, but you can be hit with pretty heavy sanctions as well.
Scott:
That's very interesting, Eric. And the lesson for the day, I guess, is transparency and discovery, whether it's in front of the PTAB or any federal exactly.
Eric:
Yes, exactly.
Scott:
Thanks for talking with us today, Eric. Yep. Well, that about wraps it up for this installment of the Briefing by Weintraub Tobin. Please remember to subscribe to our YouTube channel and to our podcast.
Podcast: Play in new window | Download