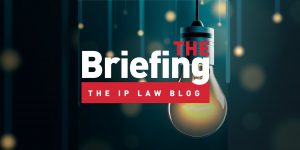 The recent Reilly v. Wozniak 9th Circuit decision upheld a 1950s ruling that requires a promise to pay to be present for an implied contract to exist. Scott Hervey and Josh Escovedo discuss this case and how the Desny decision applies to idea theft cases in California in this episode of The Briefing by the IP Law Blog.
Watch this episode on the Weintraub YouTube channel here.
Show Notes:
S: In a previous episode we discussed recent applications of the 1950 case, Desny v Wilder, which set the ground rules for an idea theft case in California. A recent non-citable 9th Circuit opinion on an idea theft looks at the promise to pay element.  We are going to talk about this on the next installment of The Briefing by the IP Law Blog.
In California, an idea theft claim is based in large part on the California supreme court case of Desny v Wilder. In Desny, the plaintiff Victor Desny wrote a script depicting the real-life story of Floyd Collins, a boy who made headlines after he was trapped in a cave eighty feet underground.  In an effort to market his script, Desny called Billy Wilder, a writer, producer and director at Paramount Pictures. Desny could not get through to Wilder and subsequently stripped his scrip to the bare facts so that Wilder's secretary could copy it in short-hand over the phone.  After reading his synopsis, Desny told Wilder's secretary that Wilder and Paramount could use the script only if they paid him a reasonable amount for doing so.  Shortly thereafter, Wilder created his own movie script mirroring Densy's. Because Densy's script was based on historical facts, and because Desny only conveyed the bare minimum of those facts to Wilder's secretary, both parties conceded for the purpose of the appeal that the synopsis was not sufficiently original to form the basis of a federal copyright claim. The Court, however, held that Densy stated sufficient facts to establish the existence of an implied-in-fact contract between the parties. The California Supreme Court explained that where an idea is furnished by one party to another, a contract sometimes may be implied even in the absence of an express promise to pay; a contract exists where "the circumstances preceding and attending disclosure, together with the conduct of the offeree acting with knowledge of the circumstances, show a promise to pay."
J: In the recent case of Ralph Reilly v. Steve Wozniak, et al, Reilly, an IT professor, claimed that he had a verbal agreement with Wozniak to create a new high-tech online university based on a course design and outline developed by Reilly.  Apparently, at least accordingly to Reilly, the two shook hands on a deal, and Reilly developed the course outline.  Later Reilly learned that Wozniak had partnered with Southern Career Institute Inc. to create "Woz U."  Reilly claims that he went to two pitch meetings with Wozniak.  Wozniak claimed that he never agreed to compensate Reilly and further that he never made any money off of Reilly's idea because Southern Career Institute reached out to Wozniak to license his name and likeness.
S: In an appeal from the district court's dismissal of Reilly's contract claim, Reilly argued that a party claiming breach of a contract for conveyance and use of an idea does not need to show that the claimant offered the idea to the defendant for sale, because California law provides a broad equitable basis to find implied-in-fact contracts for the use of ideas.  Reilly alleged that it was understood that he and Wozniak would "jointly market," and be his "partner in exploiting," Reilly's idea.  The court said that these facts, as alleged by Reilly, do not show an offer for sale but rather the intent to enter into future business relationships.  According to the 1987 9th Circuit case of Aliotti v R. Dakin and Co., "no contract may be implied where an idea has been disclosed not to gain compensation for that idea but for the sole purpose of inducing the defendant to enter a future business relationship." It was in this precise context, the contemplation of a partnership, that Aliotti and Faris held that an idea must be disclosed for sale for an implied-in-fact contract to exist. As such, the 9th Circuit said that the district court did not err in granting summary judgment because there was no genuine dispute of fact as to whether Reilly offered his idea to Wozniak for sale.
J: What about the 9th Circuit's 2011 holding in Montz v Pilgrim, in which the court said that it sees "no meaningful difference between the conditioning of use on payment … and conditioning use on the granting of a partnership interest in the proceeds of the production." This ruling seems contrary to that.
S: The 9th Circuit did say that in Montz, and I can see how readers of the short ruling could be confused.  To understand what the 9th Circuit is saying here, you have to go back to the district court's ruling on the motion for summary judgment.  There the district court drilled down on what Reilly was pitching to Wozniak.  Reilly wasn't pitching an idea for Wozniak to acquire.  Rather, what Reilly pitched was the concept that Reilly could use Wozniak's name as part of a pitch to potential financiers for an online computer school.   An implied-in-fact contract requires a "reasonable expectation of payment which can be inferred from the facts and circumstances."  The district court found that the evidence establishes that Reilly initially solicited Wozniak's "endorsement" to start the Woz Institute of Technology, but not an agreement for payment. The alleged "deal" between Wozniak and Reilly – strongly contested by Wozniak – happened much later.   As you know, that won't support a Desny claim
J: The court in Desny commented on that specific factual scenario: "[t]he idea man who blurts out his idea without having first made his bargain has no one but himself to blame for the loss of his bargaining power. The law will not in any event, from demands stated subsequent to the unconditioned disclosure of an abstract idea, imply a promise to pay for the idea, for its use, or for its previous disclosure."
S: The district court found that a reasonable juror could not conclude that Plaintiff and Wozniak formed an implied-in-fact contract under Desny because that Plaintiff did not seek to sell anything to him.  I think the 9th Circuit potentially confused the issue with its discussion of Aliotti when it could have just said that the district court did not err in granting summary judgment because there was no genuine dispute of fact as to whether Reilly offered his idea to Wozniak for sale.
Podcast: Play in new window | Download